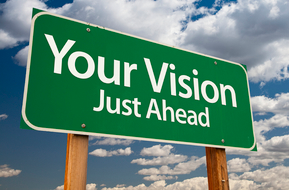 As a meeting planner, you work hard to provide your audiences with unforgettable experiences. Linda's story is truly unlike any you've heard and she tells it in a way that's guaranteed to touch everyone in the audience…
Linda H. Williams and her team work just as hard to make it easy for you to exceed your audiences expectations. It's always our goal to make sure your clients are not merely satisfied but that they sing your praises for bringing us in.
Here's a short clip of Linda presenting "Junk In Your Trunk"
Linda's presentations provide a powerful combination of overcoming obstacles, compassion, action and inspiration, while moving women ( and men) from all walks of life. Her keynotes and workshops leave her audience with a real life example of a woman who has overcome domestic violence, addiction and homelessness to living a life of purpose and service. Each talk includes life lessons, inspiration and actionable take-aways that allow your audience to get "passed their past" and start living to their full potential. And the inspiration is contagious.
Linda's Keynote presentations "Junk in Your Trunk", "What Am I Supposed To Do Now"  and "All God's Girls Wear Hats" provides a visual platform that will take your audience on a journey that will help free them of their past, and take the positive steps necessary to move their life forward starting from where they are right now.
Linda brings with her an authenticity that can only come from having carried the weight of her past and literally walking her talk in the healing of her own life. She now uses her journey as a message of hope to create a path for others to follow. She will hold their hand and walk with the women who are ready for her message.If you want a speaker who will encourage, uplift, inspire and instruct your audience bring Linda to your event. She will work with you and your objectives and goals to make your event the best it can be while creating real opportunities for growth and healing. Linda also offers workshops, retreats, group and individual coaching that can be customized to support your audience.
To find out when Linda is available and how her message will encourage you and your attendees! Please call 404.545.5291 or click here
Click here to download Linda's one sheet with everything you need to book her. – See more at: http://lindahwilliams.com/book-linda/#sthash.pD28fOcA.dpuf
Linda is the author of Your Past Has Passed and is a contributor to these popular blogs "It's All About Women.com" and "SelfGrowth.com."
She is dedicated to serving women through her inspirational message and real-life example.